Wholesale Single Row Deep Groove Ball Bearings Bearing Ball Deep Groove With Good Price | LOTTON
Single row deep groove ball bearings are the most widely used bearing type. The raceway grooves on both the inner and outer rings have circular arcs of slightly larger radius than that of the balls. In addition to radial loads, axial loads can be imposed in either direction. Because of their low torque, they are highly suitable for applications requiring high speed and low power loss.
They are available capped (with seals or shields) or open. Open bearings that are also available capped may have recesses in the ring side faces.With steel shields, non-contact or friction rubber seals installed on one or both sides and are pre-lubricated with grease. These bearings can be supplied filled with different types of grease and with different filling levels depending on the customer requirements.
The large production series allows their relatively low price.
Wuxi LOTTON Bearing Manufacturing Co., Ltd. Wholesale single row deep groove ball bearings bearing ball deep groove withgoodprice-Wuxi LOTTON Bearing Manufacturing Co., Ltd.
SEND INQUIRY NOW
CONTACT US
Telephone:
+86-510-88232720
WhatsApp:
86-15895327737
The production process of Wuxi LOTTON Bearing Manufacturing Co., Ltd. complies with the green principle by using sustainable construction raw materials and resources and reducing solid waste, and consumption.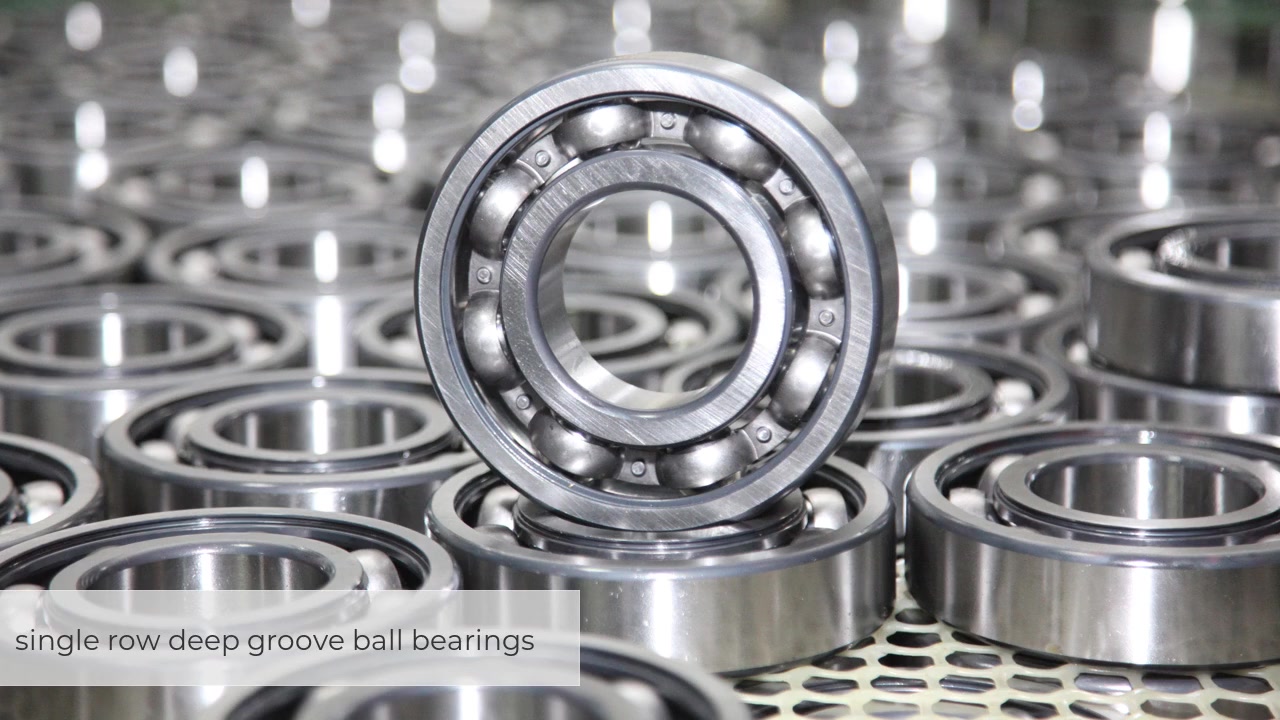 Deep groove ball bearing structure is simple, and manufacturing costs is low, widely used in transmission, instrumentation, motors, household electrical, internal combustion engines, transportation vehicles, agricultural machinery, construction machinery and engineering machinery.
LOTTON bearing can provide a large range of sizes of deep groove ball bearings.
Beyond our common offering, LOTTON deep groove ball bearings are customizable to offer advantages for applications with specific performance needs.
IF YOU HAVE MORE QUESTIONS,WRITE TO US
Just tell us your requirements, we can do more than you can imagine.