Professional Double Row Cylindrical Roller Bearings Manufacturers | LOTTON
double row cylindrical roller bearings
These bearings are designed for spindles which are subject to high rigidity requirements, most often lathe spindles.
Wuxi LOTTON Bearing Manufacturing Co., Ltd. Professional double row cylindrical roller bearings manufacturers
SEND INQUIRY NOW
CONTACT US
Telephone:
+86-510-88232720
WhatsApp:
86-15895327737
Features and benefits
High load-carrying capacity
Because of their second row of rollers, double row cylindrical roller bearings are suitable for heavy radial loads.
Low friction (Roller end/flange contact area)
The open flange design together with the roller end design and surface finish promotes lubricant film formation resulting in lower friction and higher axial load carrying capacity.
Long service life
The logarithmic roller profile reduces edge stresses at the roller/raceway contact and sensitivity to misalignment and shaft deflection.
Enhanced operational reliability
The surface finish on the contact surfaces of the rollers and raceways supports the formation of a hydrodynamic lubricant film.
Separable and interchangeable
The separable components of SKF double row cylindrical roller bearings are interchangeable. This facilitates mounting and dismounting, as well as maintenance inspections.
High-speed capability
The cage designs are suitable for high speeds, rapid accelerations, and peak loads.
Wuxi LOTTON Bearing Manufacturing Co., Ltd. is manufactured by adopting the highest standards in the sanitary ware industry, not just in terms of the choice of raw materials, but also the production processes.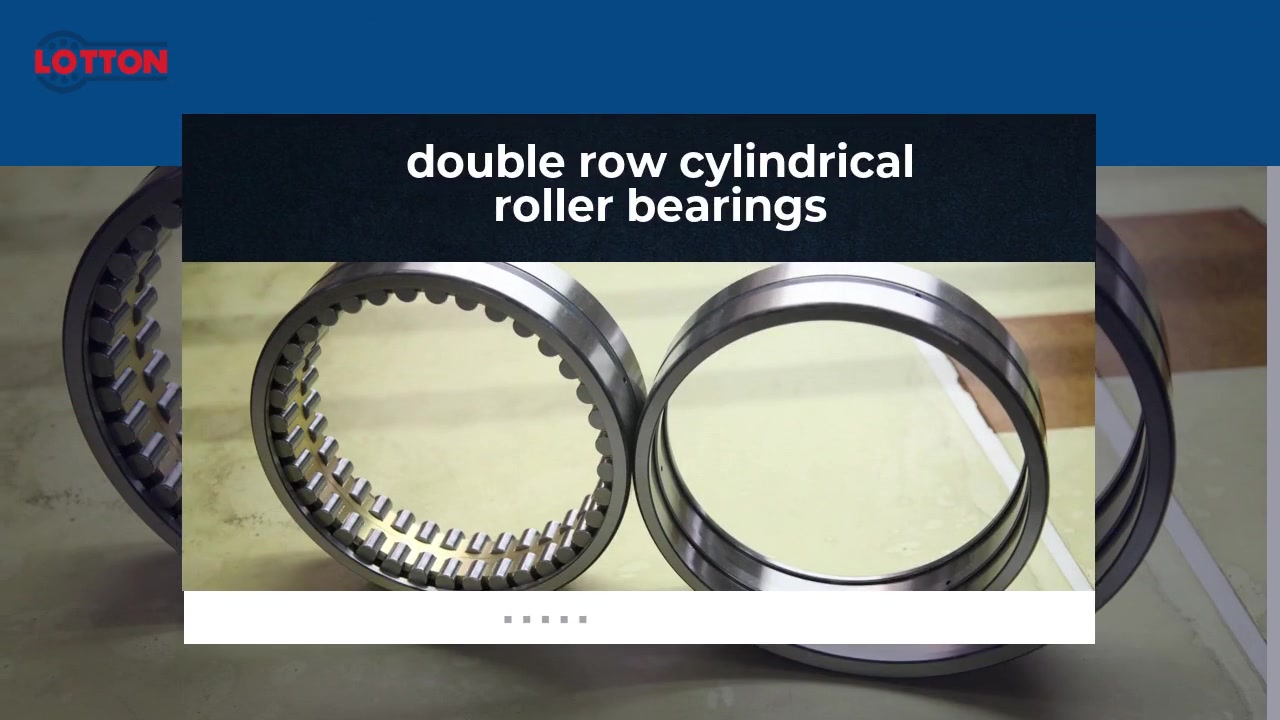 |
IF YOU HAVE MORE QUESTIONS,WRITE TO US
Just tell us your requirements, we can do more than you can imagine.